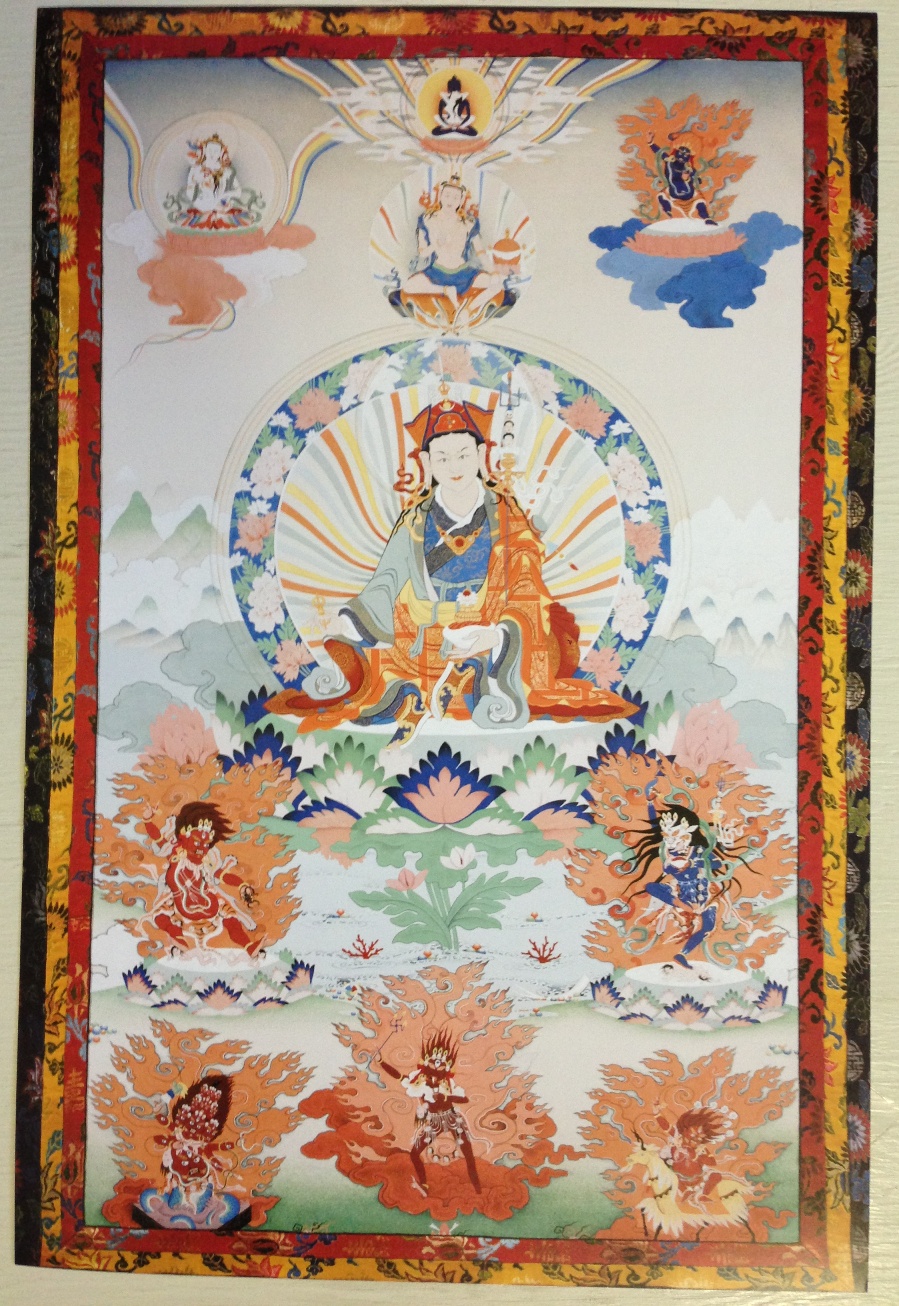 Anniversary of Padmasambhava
Tuesday, August 5th, 2014
Anniversary of Padmasambhava
11pm (EST, New York and Conway time) 8:00 pm (PST)
http://www.shangshunginstitute.net/webcast/together.php
Explanation required prior to the webcast for first time participants who can call in for a teleconference with Jim Valby earlier in the evening of August 5 at 7:00 PM. Contact the secretary Harold at 413-369-4153 or secretary@tsegyalgar.org to receive the call in number and how to order the text. Do not wait until the last minute.
[Painting of Mandarava by Wilven Pederson]
Practicing Together
On
August 10th at 10:30am
. (GMT - 5) there will be an open
webcast
(
http://www.shangshunginstitute.net/webcast/together.php
)
from Norbuling - Perú of the Mandarava Ganapuja specially
dedicated to the health of Choegyal Namkhai Norbu and all those
in need of healing.
(This time, we won't Dance nor potentite Namkha)